Silchemy markets a variety of arts and science-based software products, designed with the user in mind. You can find out about them, get support information and learn how to order them by following the links below.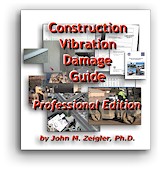 The Construction Vibration Damage Guide, Professional Edition - A 170+ page extended version of the free 110+ page The Construction Vibration Damage Guide for Homeowners. For legal professionals, responsible contractors, homeowners and others who need more technical detail and discussion of vibration damage in the scientific sense, the Pro version provides a great deal of time-saving information. The links will open new windows on our dedicated site, http://vibrationdamage.com that give you details on both versions.
SPCALC Electronic Solubility Handbook, Database and Calculator

Software package for scientists, engineers and formulators which helps find, choose and calculate optimum solvents and solvent mixtures from established physical principles, using its own unique database of physical properties for 1200 solvents. You can download a free trial version here.

An expanded version of the multiple award-winning web site, http://pianoeducation.org, named the "World's Best Website on Piano", available in Standard and Plus versions

A package of critical template documents for the piano studio. Enables the piano teacher to quickly generate necessary professional documents with ease and precision.