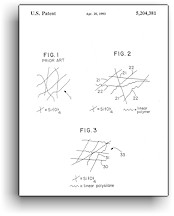 At Silchemy, consulting clients get the full and undivided attention of Dr. John M. Zeigler. Dr. Zeigler has an extensive background of accomplishments in science and technology:
Background
Experience - consulting in a wide variety of construction, materials science, organic chemistry, and technology areas for over 25 years
Creativity - over 30 U.S. and foreign patents in the general area of silicon-based polymer science and applications
Recognition - co-recipient of an IR-100 award for one of the 100 most significant technological developments of 1985
Publications - co-editor and co-author of an American Chemical Society book, Silicon-Based Polymer Science - A Comprehensive Resource (available today from numerous book suppliers), over 60 publications in the scientific research literature
Involvement - for many years, a member of the Board of Editors of the Journal of Inorganic and Organometallic Polymers, organizer of several international scientific meetings
Capabilities
Although Dr. Zeigler carries out all his consulting on a strictly confidential basis to protect the competitive and/or litigation position of his clients, here are just a few examples of general areas in which he has consulted:
Construction Vibration Damage

Dr. Zeigler has spent nearly 10 years as a scientific consultant in the construction vibration damage field, involved with homeowners, other consulting firms, attorneys, contractors and project sponsors. Part of his experience is embodied in his 100+ page Construction Vibration Damage Guide for Homeowners, available free for personal use from his dedicated site at http://vibrationdamage.com. For those who need more help in this area, he can provide extensive knowledge and experience.

Microelectronics and graphics arts imaging materials

Use of high-resolution, self-developing polysilane materials (U.S. composition of matter and application patents for Dr. Zeigler) as photo-patternable, reactive-ion etch resistant, photoresists. Another client was interested in similar materials for use in high resolution graphics arts applications. In each case, we provided materials expertise, application advice, and suggestions of areas for further patentable extensions of the technologies, which led to several patents for the client.

Novel gas exchange membrane materials

Another, different, class of silicon-based polymers, also patented by Dr. Zeigler, was the basis for consulting with a Fortune 500 company with interests in the materials for selective gas permeation membranes. Dr. Zeigler provided materials and processing expertise, as well as suggestions for further patentable development of related materials

Silicon-based polymers

Dr. Zeigler provided application, processing, and marketing data for another Fortune 500 company interested in marketing his patented materials. He also provided suggestions for the company to establish a supplementary patent position in the area.
---
Let us show you how we can help you solve problems. Initial consultations are free and confidential, without obligation. Contact us at drzeigler@silchemy.com with inquiries or call us at the contact numbers on the home page.